HS-V-Pak
Wedge shapred filter for finedust filtration, requires minimum space.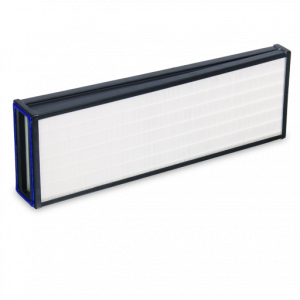 These compact finedust filters are used as pre- and mainfilters in stationary applications such as HVAC and compact filterunits. With mobile applications HS-V-Pak are used in machinery and vehicles (i.e. Waste disposal). HS-V-Pak filters are in use where smalles installation space or flexible arrangements are required. HS-V-Pak filters allow maximum usage avialiable space in channel sections. Our advanced prodution technology enables us to bring in the maximum filtersurface on smallest filtersizes. This allows operational cost & energy consumption reductions by lower pressure drop, longer lifetimes and reduction of dimensions of new planned systems. HS-V-Pak filters consist from fully combustible raw materials so the filter can be completely incinerated after use.


Standardsize: 86,5x202x600 mm.