HS-Filtermedia for fine dusts
Filtermedia for fine dust filtration. Supplied as Rolls and Pad's.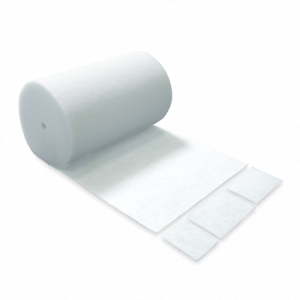 These filter pads are applied in air conditioning or air ventilation equipment for increased perfomance levels as well as supply air filtration for surface finishig. After dust saturation these mats are simply replaced by new ones.
Standard roll dimensions are 20 x 20 m and cut pads can be supplied as required.