Rapid Prototyping / single & small batch products
Rapid-Protoyping for design verification,
mock up's, production of individual filters or production of special filter geometries.
G3
G4
M5
M6
F7
F9
E10
E11
E12
H13
H14
U15
U16
U17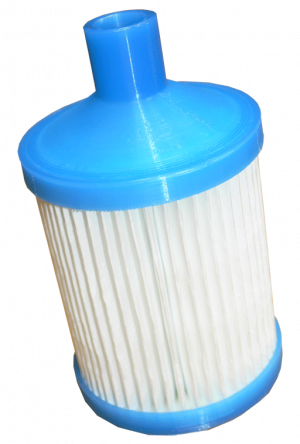 Modern technoliges offer new scopes for development. We offer ulta modern rapid prototyping solutions for pre-series runs, design verification and for the production of individual filters. Within shortest time we can model your filterselements and produce filtercases from plastics to fit in various filter media. As basic material for the cases we use PLA or ABS. This process is especially suiting the requirement for smaller dimensionised filters for process air handling or equipment technoligies. Feel free to use our competitive service for your development of series products.
No matter if you whish to create hexagonal filter or other special cartridges - we'll make it real.
Please contact our sales engineers for design and construction.